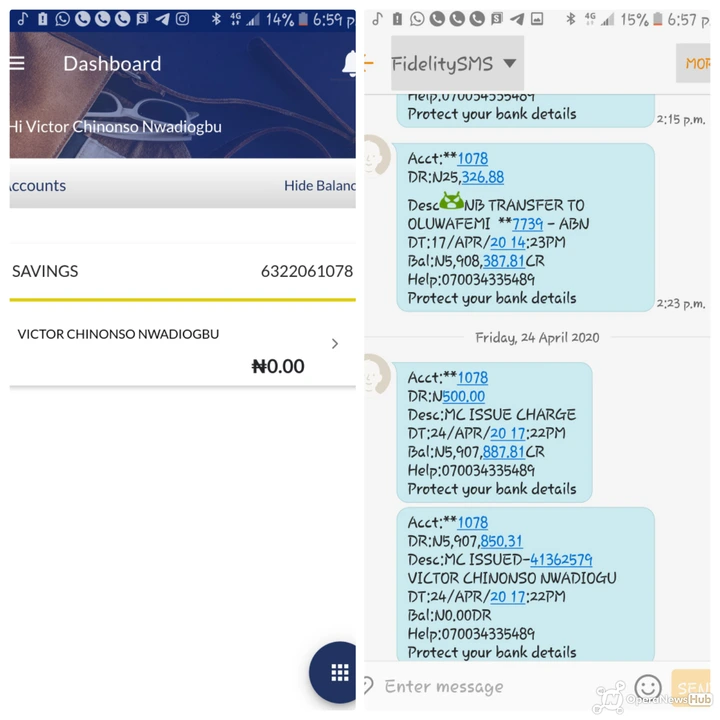 Imagine waking up in the money and all your money in your bank is gone. What would you do? How would you react? What will be your next step?
A man has taken to popular social media platform twitter, to share with Nigerians of how he got debited of 5.9 million naira in his bank account without his authorization. The man claimed to have about #5.9million naira in his account and the account has been locked since 2 weeks ago but he now has 0 naira in his account. He also shared pictures of his account details to show evidence as well. He claimed to have provided all the necessary documents to the bank but still nothing has been done yet.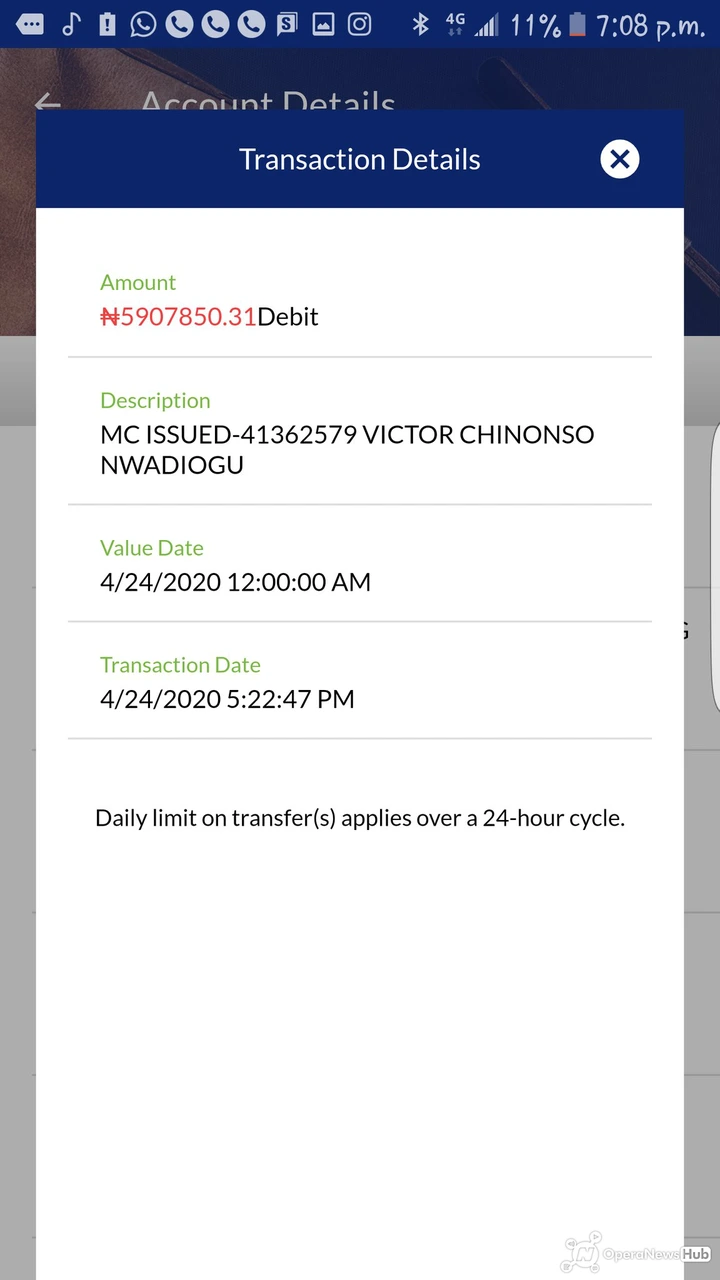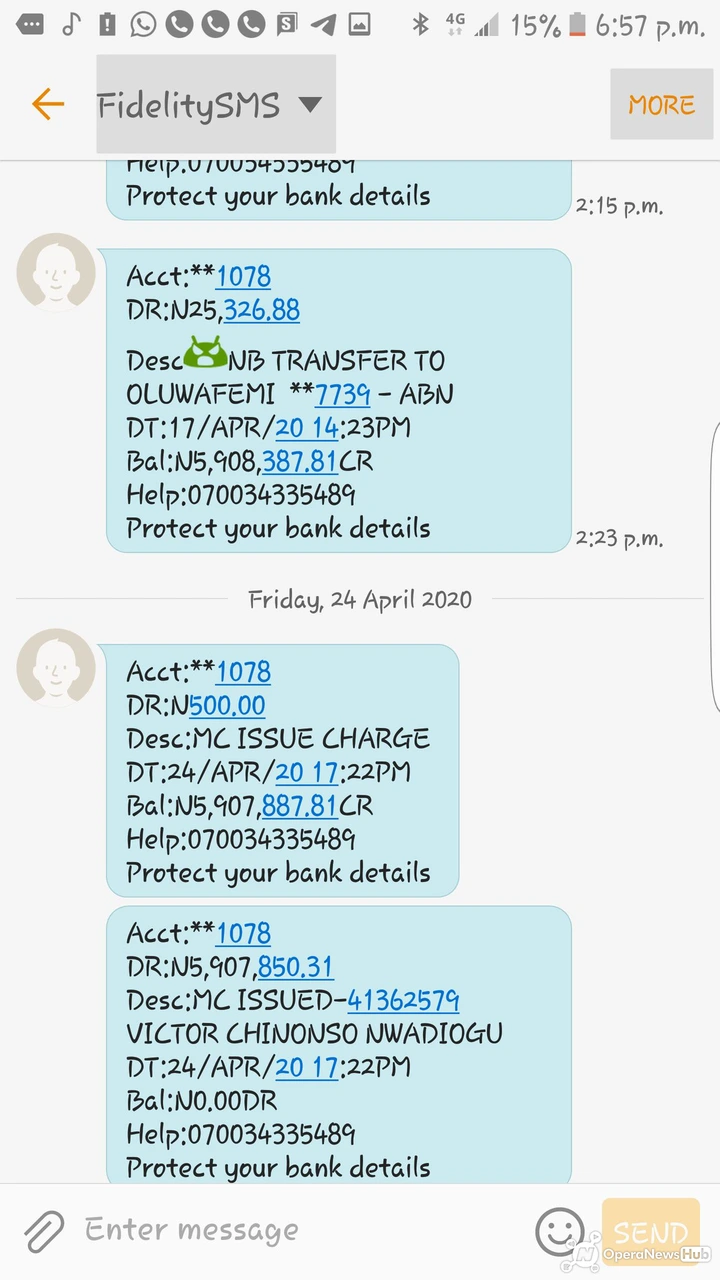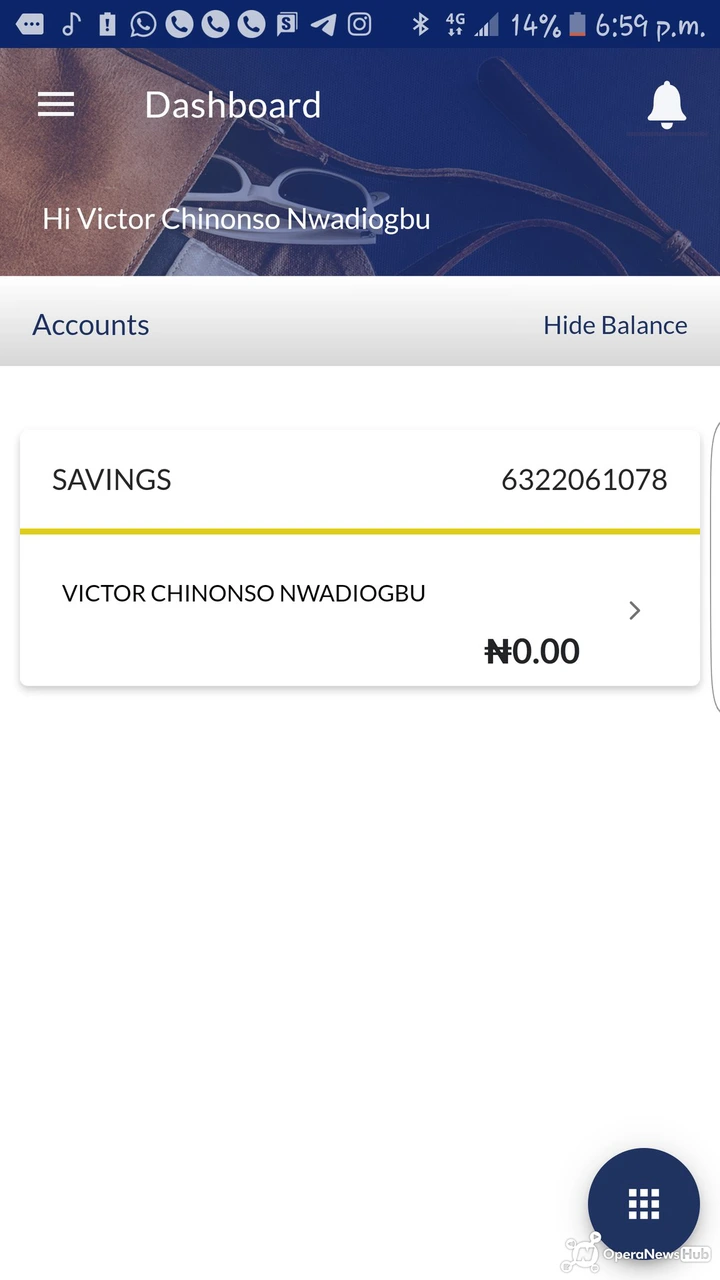 In a tweet shared by the man on twitter on his twitter handle @Chiszeck read, "@fidelitybankplc took all my money 5,907,850 naira without trace, please i need you all to help me.. the account was locked 2 weeks ago, i did all the asked me.. i provided all documents."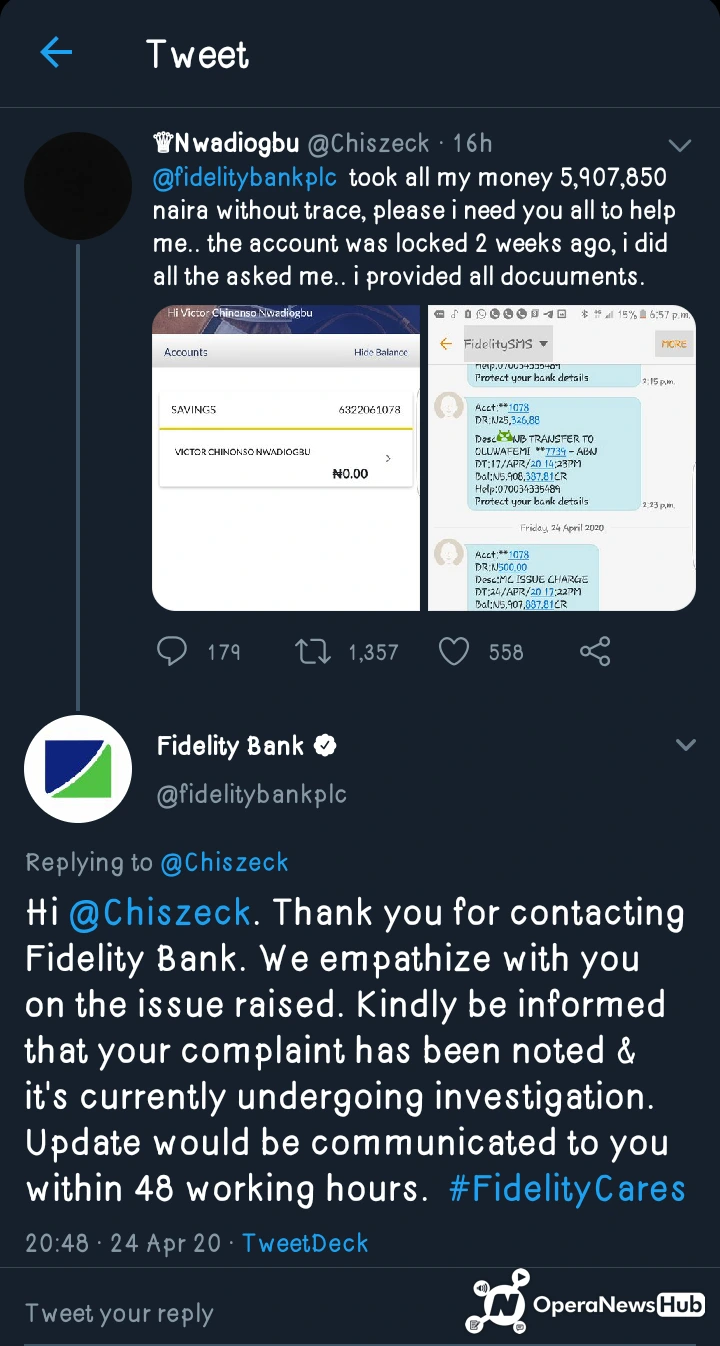 The bank involved which is Fidelity Bank in the case has responded via a tweet as well and have stated that his complaints have been noted and investigation is currently ongoing. Nigerians have also reacted to the tweet shared by the man as well.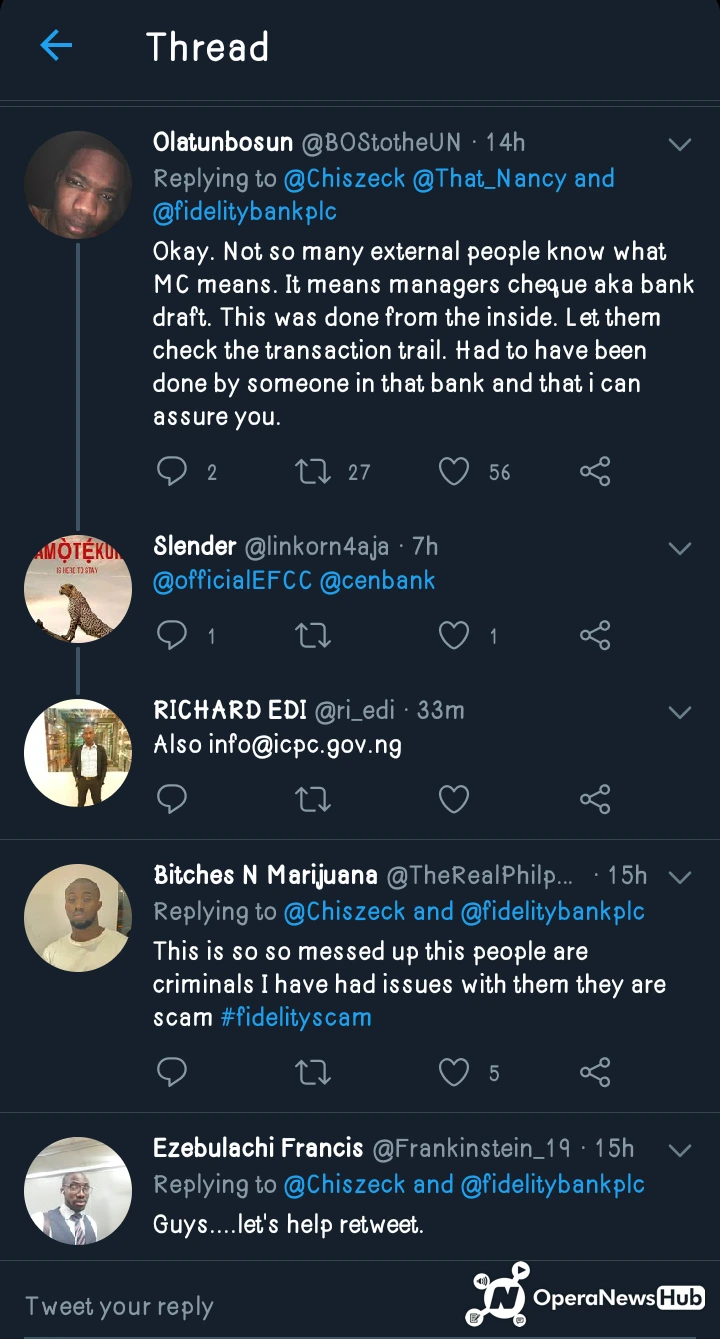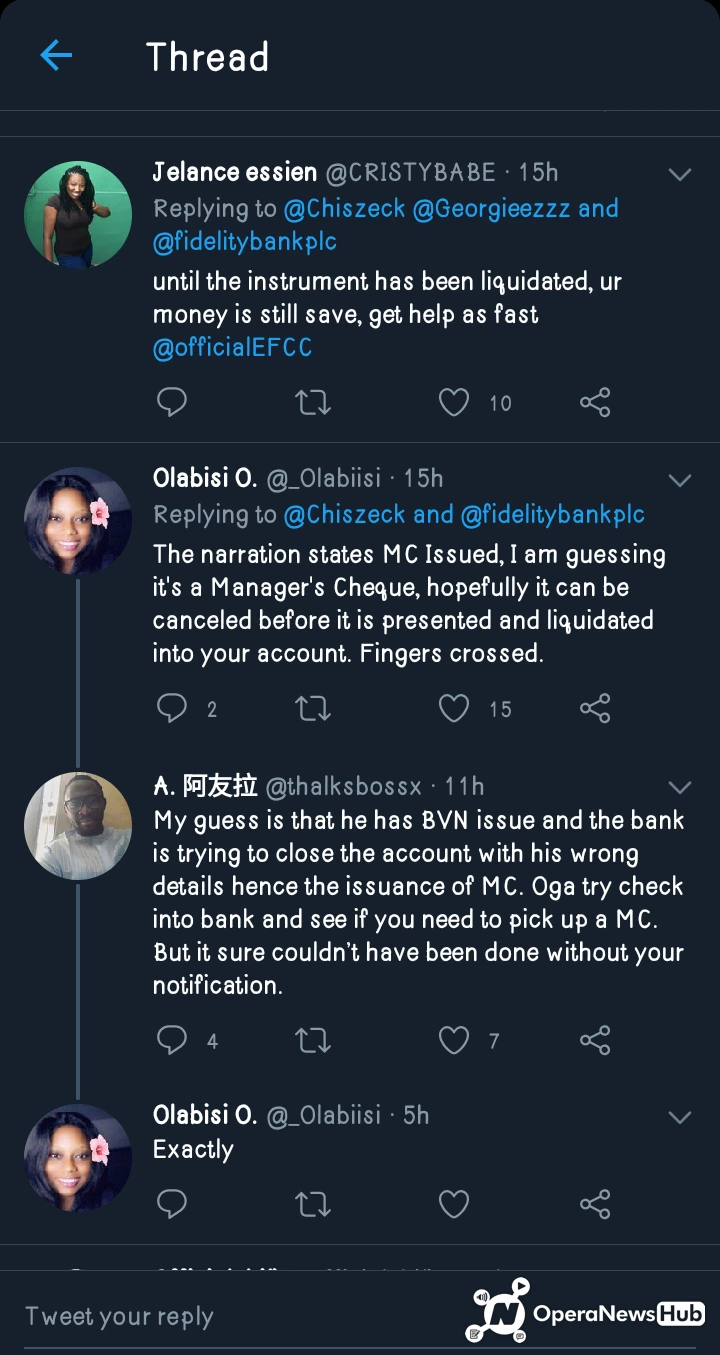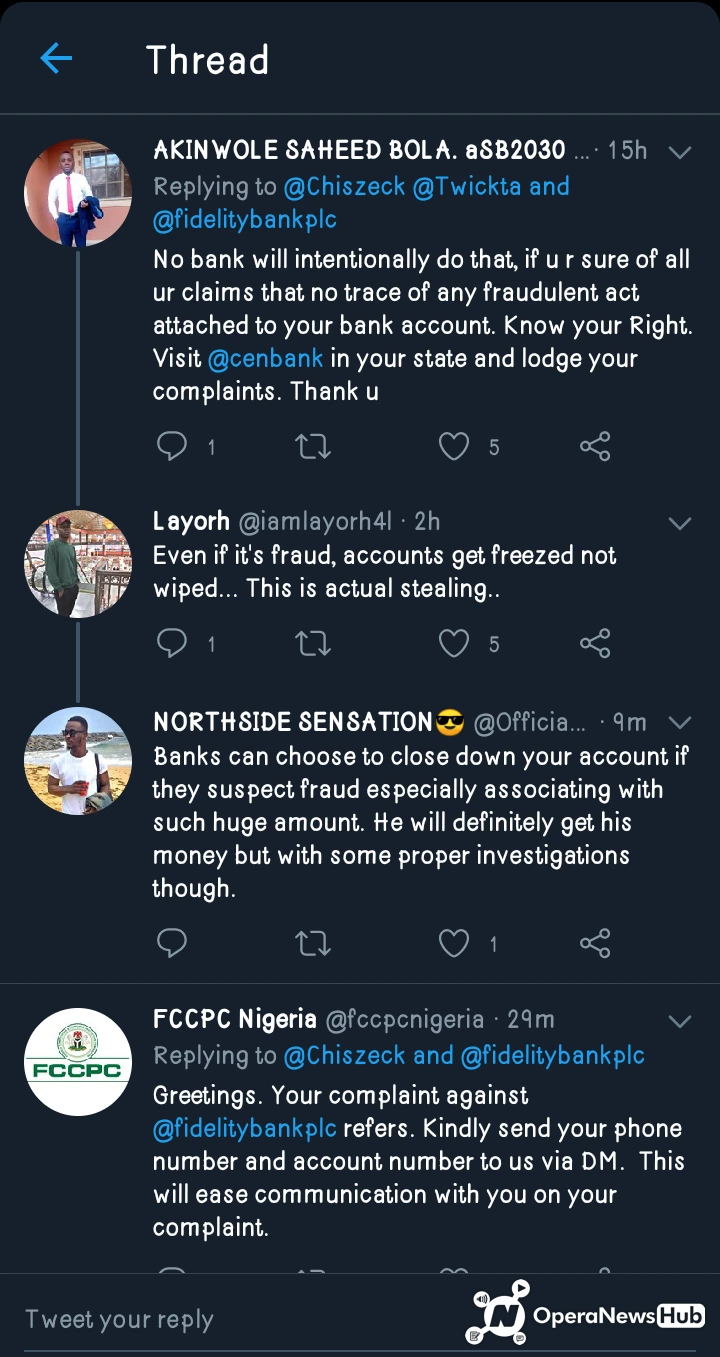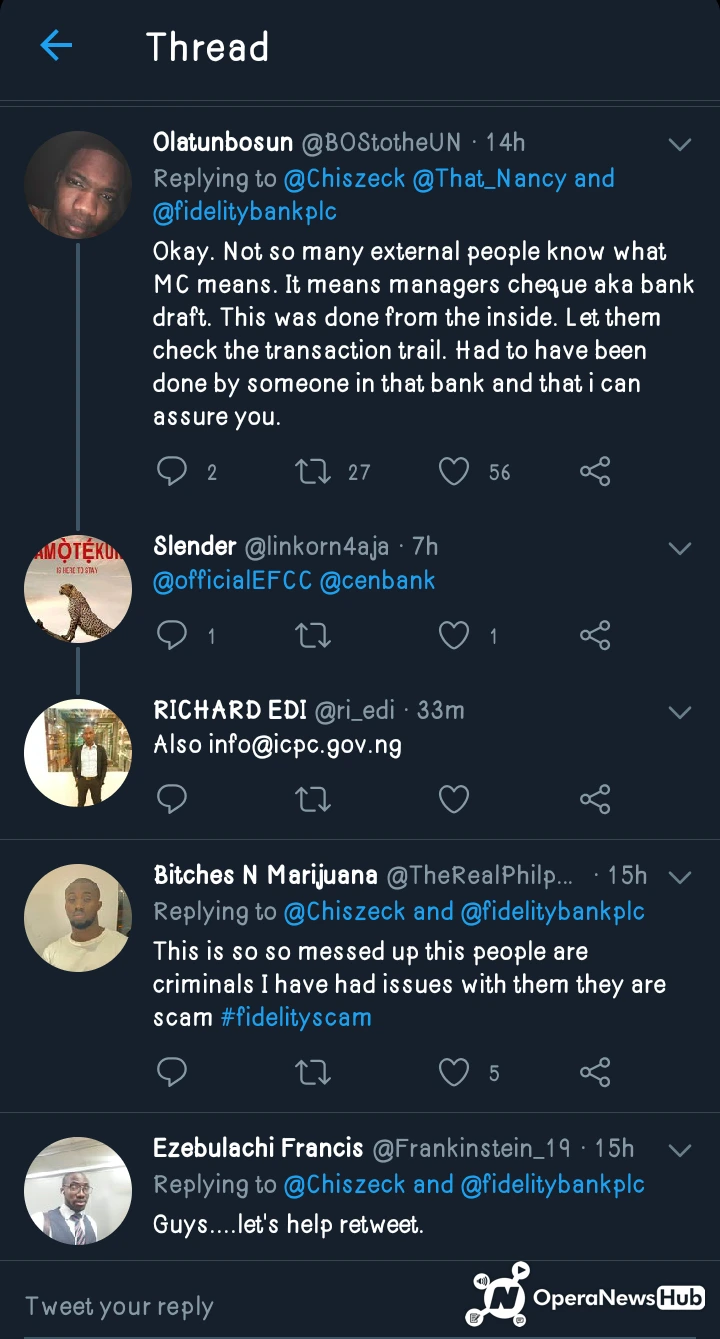 I mean, #5.9 million naira is a huge sum of money to just vanish in anyone's account. Could this be the case of anyone hacking into his account or the bank knows about this act?
What are your thoughts?
Kindly drop your comments, like and share.