Nigerian Billionaire and owner of Globacom Telecommunications, Chief Mike Adenuga has responded to oil mogul and billionaire Femi Otedola by providing an evidence of transfer of the One Billion Naira he pledged in the fight against Coronavirus.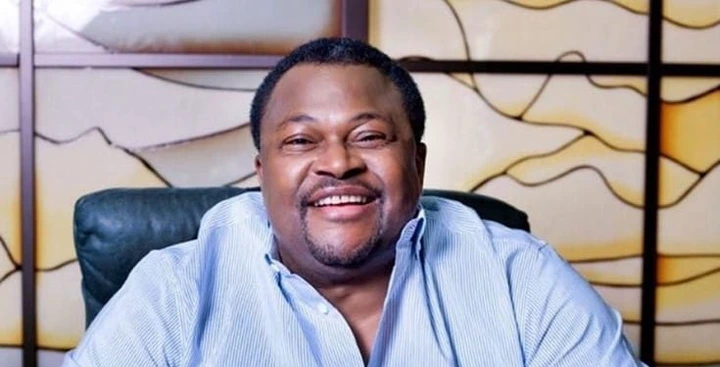 In a statement, Adenuga confirmed that he wired the one billion naira to the account of the Central Bank Of Nigeria on the 30th of March 2020.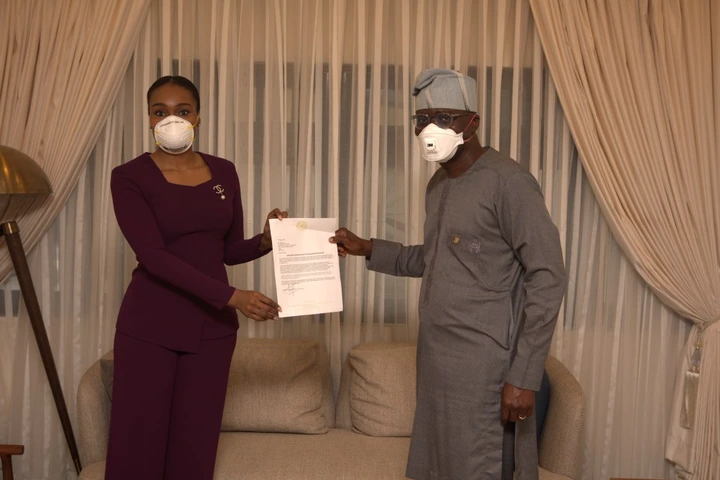 The evidence of transfer was a counter Information to what the CBN listed and what Otedola posted on Twitter.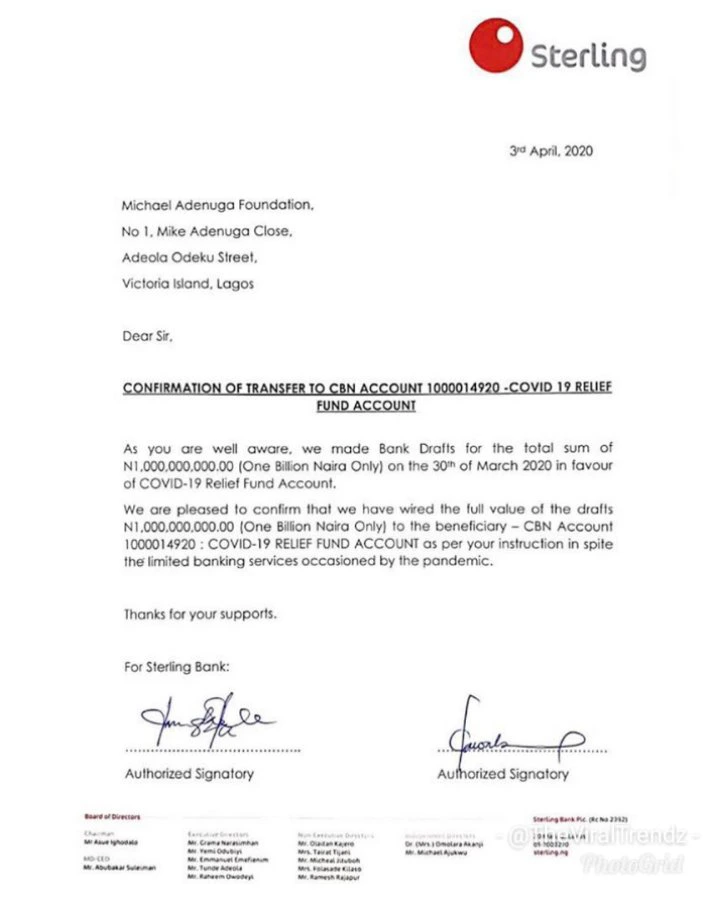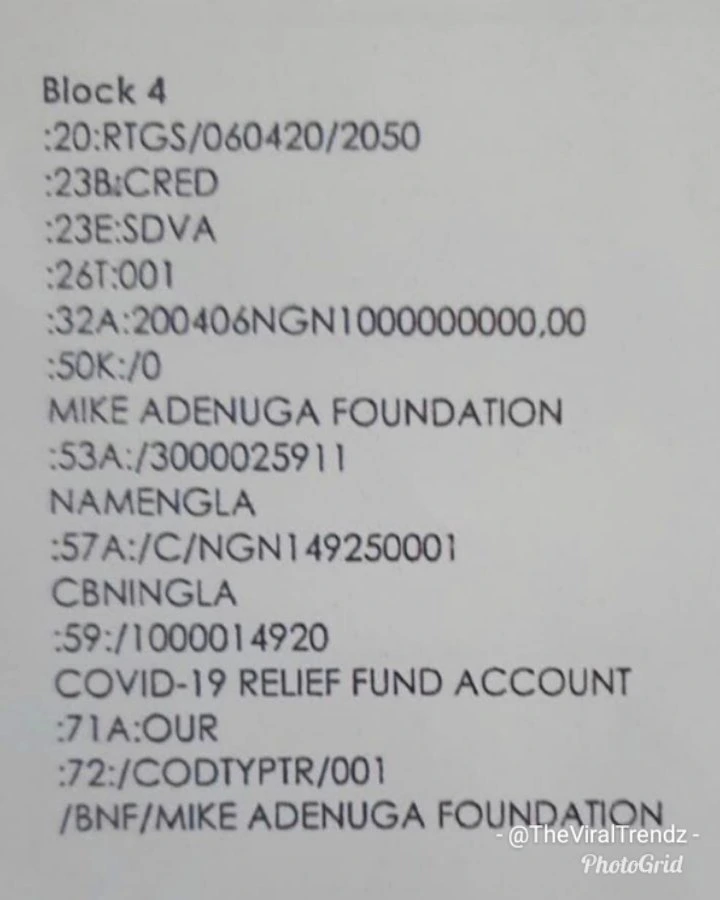 Foremost Nigerian Oil business mogul Femi Otedola appeared to be less encouraged with a number of individuals and companies who promised to donate money to combat the Coronavirus outbreak and have not fulfilled their promises.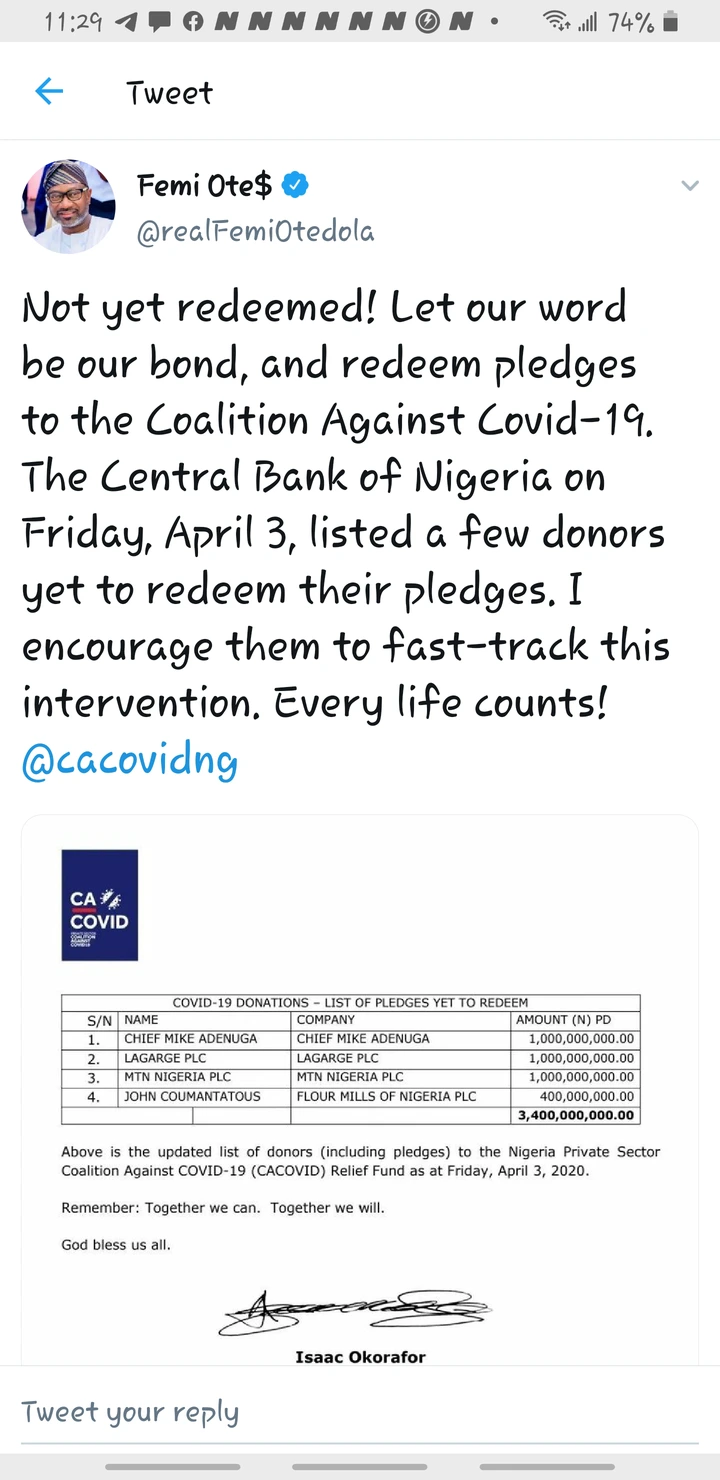 Otedola himself donated one billion naira to the Federal Government in the fight against Covid-19 which the World Health Organization WHO has described as a pandemic.
In his Twitter post, Otedola called out those that are found wanting after pledging, surprisingly, Telecommunications Billionaire investor Mike Adenuga tops the list, released by the Central Bank Of Nigeria which was posted by Femi Otedola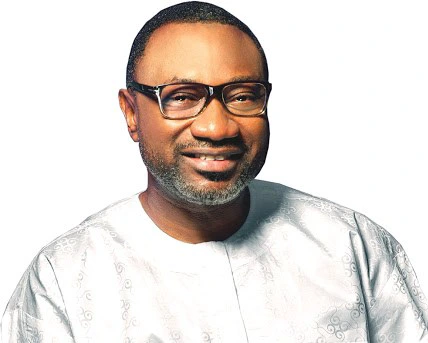 Femi Otedola on Twitter said "Not yet redeemed! Let our word be our bond, and redeem pledges to the Coalition Against Covid-19. The Central Bank of Nigeria on Friday, April 3, listed a few donors yet to redeem their pledges. I encourage them to fast-track this intervention. Every life counts".
As it stands, Chief Mike Adenuga has been exonerated after a confirmation that he has fulfilled all righteousness.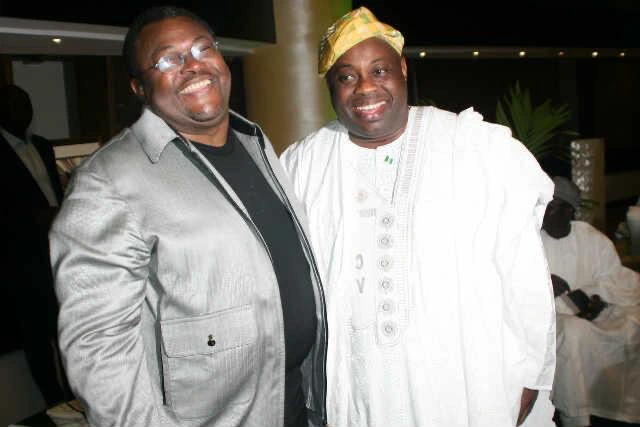 Also on the list were LAGARGE PLC who is yet to fulfill its one billion naira pledge as well as MTN Nigeria PLC who also pledged to donate one billion naira.
John Communications PLC is yet to donate its four hundred million naira promise on behalf of Flour Mills of Nigeria PLC.
Alhaji Aliko Dangote, 2Face Idibia, former Vice President Alhaji Atiku Abubakar, Former Governor Of Lagos State Asiwaju Bola Tinubu, Jim Ovie, Guarantee Trust Bank, Key Stone bank among others are those who have donated huge sum of money as the fight against Coronavirus continues.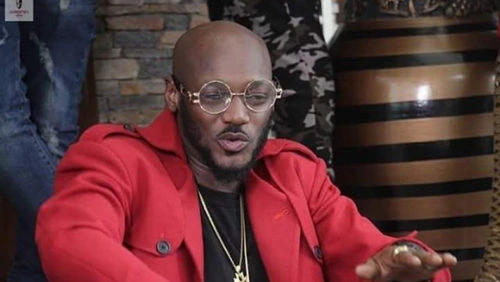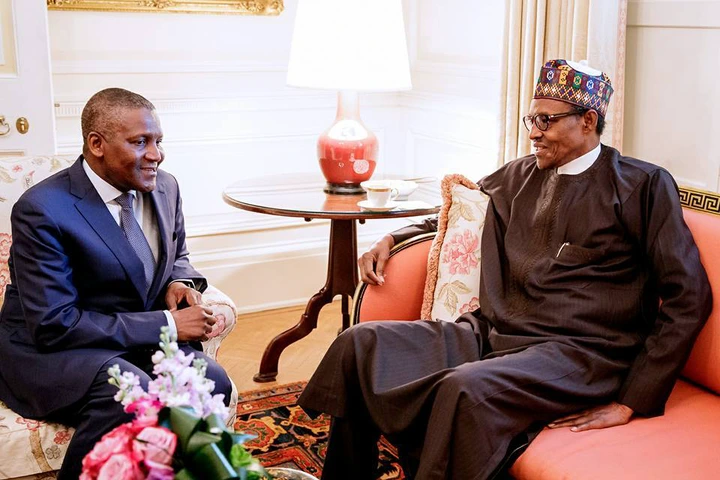 Other Nigerians who couldn't put in substantive amount also joined the fight by buying relief materials like foods, sanitizers, hand gloves, face masks, soap and little amount of money for people in their neighbourhood.
Former governors in few states have also donated to the course by assisting their states with their own contributions