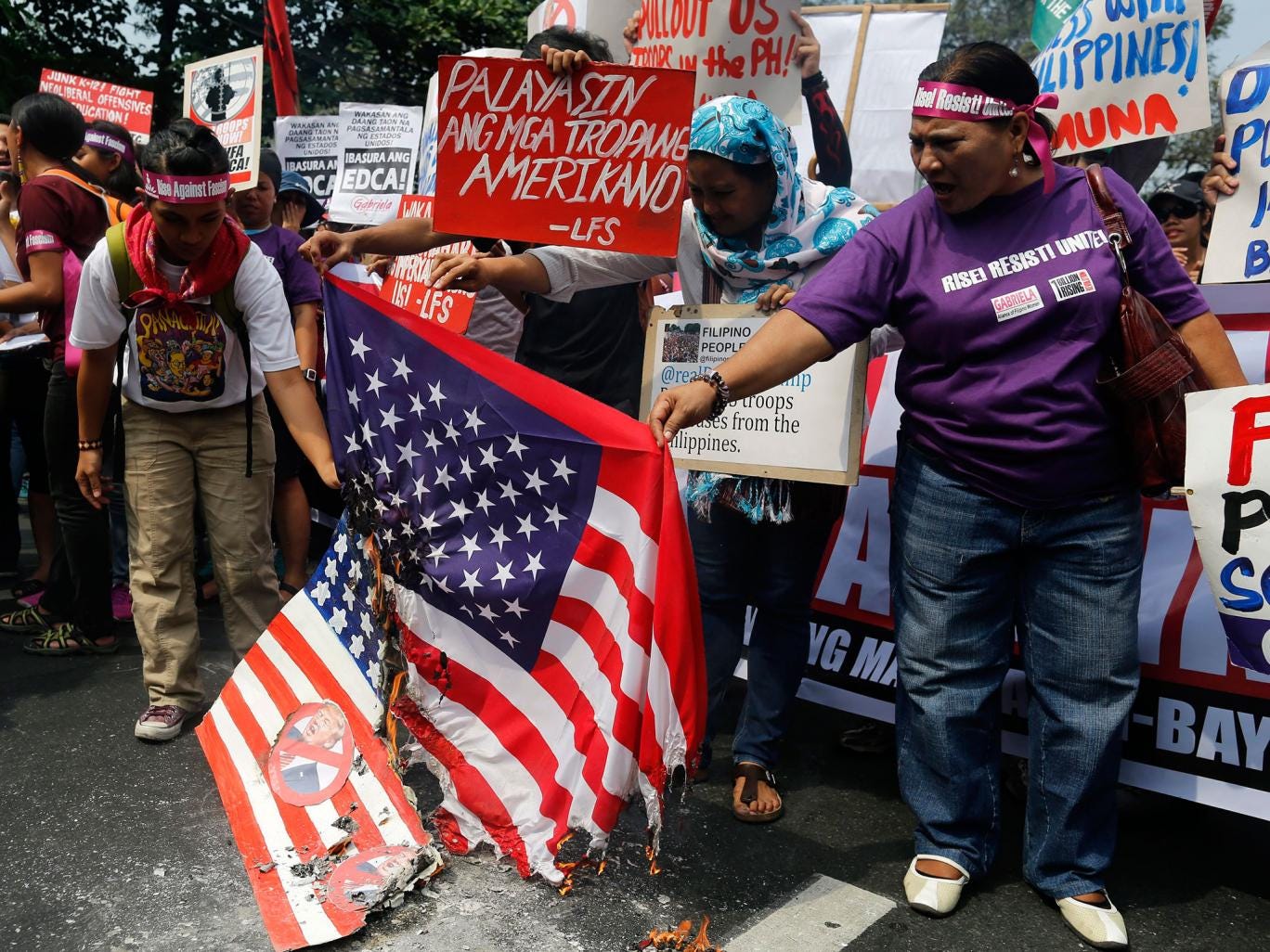 Protesters have burned a US flag as demonstrations against
Donald Trump'
s inauguration sweep the globe.
Police pepper sprayed crowds clashing outside the "DeploraBall" held by the incoming President's supporters in Washington.
Hundreds of protesters gathered outside the National Press Club in Washington, booing ball-goers coming in and out of the event in tuxedos and dresses.
One man waving a pro-Trump flag had debris thrown at him and was chased to the nearby Warner Theater, where Fox News Channel presenters Sean Hannity and Geraldo Rivera happened to be waiting to go into another event.
​Hannity waved his fist at Hecklers, while Rivera laughed before entering the theatre.
It came after Hollywood stars including Julianne Moore, Robert De Niro and Alec Baldwin made speeches at a large protest outside the Trump International Hotel in New York.
Demonstrations took an angrier tone in the Philippines, were protesters burned an American flag outside the US embassy in Manila.
More than 200 activists called for an end to American troops in the country, demanding President Rodrigo Duterte keeps his promise of charting a foreign policy independent of the US.