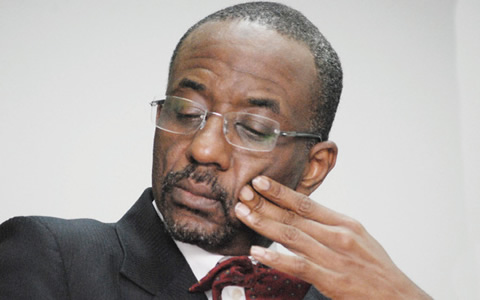 Justice James Tsoho of Federal High Court in Ikoyi, Lagos, on Monday stopped Financial Reporting Council of Nigeria (FRCN) from further investigation of Mallam Sanusi.
Specifically, the court held that the FRCN which had earlier indicted Sanusi leading to his suspension by President Jonathan, lacks the powers to investigate now him...
Delivering judgment in a suit filed by Sanusi challenging the powers of the FRCN and its Executive Secretary, Mr. Jim Osayande Obase to probe him, Justice Tsoho who upheld all the prayers of Mr. Sanusi, declared that the action taken by the council was biased, malicious, premeditated, frivolous, deliberately skewed, malafide and an abuse of executive powers.
It would be recalled that Sanusi had approached the court seeking to restrain the FRCN from investigating him. In a suit filed by his counsel, Kola Awodehin (SAN), he prayed the court for a declaration that the FRCN, by constituting itself into an investigating body went beyond its powers.
Sanusi had also prayed the court to declare that the conduct, actions and decision of the defendant were ultra vires. The suspended CBN governor also stated that the FRCN's declaration in a briefing note dated June 7, 2013, and submitted to the President, were beyond their powers as contained in the FRCN Act, 2011.
The court warned the government to stop all with-hunting tactics against Sanusi.