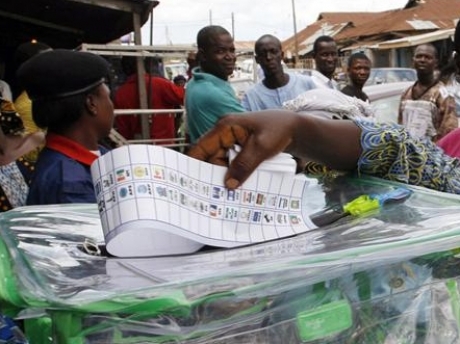 The Independent National Electoral Commission, INEC, has announced February 14 2015 as the date for Nigeria's presidential election as well as those for the members of the National Assembly.
Governorship and State House of Assembly elections are scheduled for February 28, 2015.
This was contained in statement released last night & signed by the Commission's secretary, Augusta Ogakwu. The commission also announced that the Ekiti State governorship election will hold on June 21, 2014 while that of Osun State will hold on August 9, 2014.
Since the inception of democratic government in Nigeria, Presidential and Governorship elections usually hold in April which would then be followed by the inauguration of the winners on May 29th which is Democracy Day.
Since the Presidential Election is on the 14th of February, hope there will be love in the air.